Wake Up Your Prose: Description Unpacked
Enliven your writing and get more acceptance letters with this 10-module (plus a bonus module) audio course!
Enroll in Course
Hey you!
Yes, you.
Is this you:
"I can't seem to get the voice right in my prose; I sound either pretentious, trite, or inane.
Or is this you:
"I can't get myself to just sit down and write!

No matter what your MO, my new, premium course,
Wake Up Your Prose: Description Unpacked,
is for you.
Wake Up Your Prose: Description Unpacked is:
10 modules (plus a bonus module!)
self-paced
video
supplemented with comprehensive workbooks for each module
filled with hands-on, fun writing exercises
broken up into bite-size, easy-to-understand lessons
a breeze to implement in your own writing
---
Imagine this:
You take the course and your descriptive writing jumps to new levels
Your prose stands head and shoulders above the functionally illiterate masses
Your Inbox fills with acceptance letters from gobsmacked editors
I'll teach you to go deep with description. I'll hand over all my description tips & tricks. And I'll show you how to apply what you've learned to whatever genre is your thing: fiction, nonfiction, content writing, memoir, or shopping lists (just kidding about that last one).
Finally, say what you mean in the most excellent way possible.
Leave vagueness – but not your brain – at the door.
See literary obscurity bite the dust.
---
The blank page is calling you to greatness.
If...
you want to raise your writing to a new level
you don't want to be constrained by formal, scheduled classes
you want someone to walk you through the steps
you want to have fun doing it
then Wake Up Your Prose: Description Unpacked is for you.
The course comes with 11 workbooks and 10 hands-on writing exercises. Here's a peek at what we'll be covering:
Module 1: Description Warm-Up. Get started right away, without a bunch of fluff and time-wasting information about me and why I'm so great. (I've provided a bio before Module 1; otherwise, how could you trust me?)
Module 2: Method Writing. Write about your own life and develop an arsenal of emotions and experiences to apply to your prose. (And get in the habit of writing every day.)

Module 3: Description Basics. The what, why, and how of description, and description best practices.
Module 4: The Art of Storytelling. Grab your readers from the get-go and use description tools for awesome storytelling and narrative.
Module 5: Show. Learn how to get your readers to experience, not just read, your prose.
Module 6: Tell. Report facts vividly, and move your narrative along in an interesting and masterful way.
Module 7: Analogy, Metaphor, and Simile. Use what your reader knows to convey something they don't know.
Module 8: Putting It All Together: Description Review and Reinforcement. What did we learn? Where do we go from here? Recap the course and learn something new.
Module 9: Quick & Dirty Tips for Enhanced Description. Bonus techniques and advice from a veteran editor (me).

Module 10: The "G" Word: Grammar. A non-threatening lesson on why you have a greater chance of writing success if you care about grammar.

Bonus Module: Flash Fiction. Learn the basics of this trending genre, and try your hand at a complete story in less than 1,000 words!

---
What kind of time commitment is all this? you ask.
Good question.
The course is self-paced, so you can take as much or as little time as you wish to go through the modules and complete the exercises. Modules are anywhere from 5 to 25 minutes long. The writing exercises after each module take between 10 and 30 minutes to complete.

Each module builds on the foundations of the previous modules, and the exercises are designed to allow you to employ everything you've learned so far. I'm confident that even after the first module, you'll significantly improve your descriptive writing skills – and therefore, your writing.

---
Why should I learn from you? you also ask.

I'm a book and journal editor with thirty-five years of experience in the field.
I've done content editing, technical editing, developmental editing, line editing, copy editing, proofreading, and acquisitions. I've worked on novels, law books, medical books, philosophy, biography, memoir, textbooks, general nonfiction, children's books, young adult books, comic books – you name it.
I also run Bulletproof Writing, a website and blog that nurtures writers and aspiring writers, showing them how to write better and more effectively. My blog posts cover writing techniques, "comedy grammar," and tips for the writing life. I have literally hundreds of raving fans, and their engagement level is well over industry standards.

Bottom line: When it comes to writing, I know what sounds good and what doesn't.

And I know how to teach it.

I can help you Wake Up Your Prose.
---
The Basic package of Wake Up Your Prose: Description Unpacked costs $297, which gives you lifetime access to the following (including all updates and additions):

10 modules
1 bonus module
11 supplementary workbooks
10 writing assignments designed to catapult your writing to the next level and above
ebooks, pdfs, checklists, and informative articles that will enhance your writing abilities
Choose the above package, or...

For another $63, you can get a personal, written evaluation of all your assignments! Give me your prose, and I'll go over it like the editor I am. And you should know that I charge a lot more than $63 to edit the amount of material you're going to generate.
Choose either the Basic Package, which includes lifetime access to the modules, the workbooks, and all other supplementary material; or the Bonus Package, in which you will get both the full course and a real-time evaluation and edit of your writing.
You will instantly be taken to a secure page on Teachable (the world's leading online course platform), where you can choose which package you want and pay with no worries whatsoever. After your payment is processed, you'll immediately receive the entire course. Since you have lifetime access to Wake Up Your Prose: Description Unpacked, whenever I make any changes or upload new stuff, it's yours for free, forever.
---
One more thing: I'm offering a 3-payment option for both the Basic package and the Bonus package.
---
Still not convinced?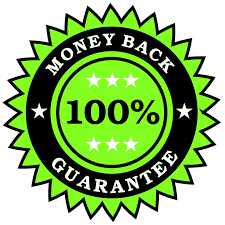 Okay, because I like you, I'm going to give you a 14-day, money-back guarantee, no questions asked – except why it didn't meet your needs and how I can make it better for you next time.
---
So what are you waiting for?
Imagine what it will feel like to write vivid, convincing prose, without sounding like you write for Harlequin Romances or are Ernest Hemingway's evil twin.
Allow yourself to finally nail the description thing
Learn a dozen new literary techniques to add to your writing arsenal
Let your own unique voice shine through every word of your prose

Make your mark on the world without emptying your bank account
Questions? Comments? Compliments? Diplomatically worded complaints? Shoot me an email at [email protected].
Cart closes on Friday, August 2, at 11:59 pm PST. Don't miss out.

Looking forward to having you join us for Wake Up Your Prose: Description Unpacked!

Deena

Deena Nataf


"Your course gave me a new level of awareness and habits that I continue to integrate in my writing. I recommend it highly!"
- Aliza Israel, CEO, Articulate Writing Solutions

"This course opened my mind to new material and refreshed (with a bang) things I knew. I review the modules and exercises often. It's hard to believe the changes I've made to some of my writing that have produced more concise and, certainly, more fascinating reading. Sometimes I ask myself, 'Did I really write that?' Thanks, Deena!"
- Linda Cooper, Wake Up Your Prose beta course


"I really gained a lot from this course! Deena has a way of forcing you (gently!) to squeeze the creativity of your soul onto paper. I loved her ideas to jump-start a short story, as well as the practical advice sprinkled throughout the course. Looking forward to more of her work!"

- Chany Galitzky, Wake Up Your Prose beta course

"I learned to write succinctly, while infusing color and imagery into my prose."
- Miriam Hendeles, Wake Up Your Prose beta course


"Thanks to you, my writing has improved so much I practically had to rewrite my last piece! Your work is first-class. What would I do without you? "
- Carol Huxley, Travel Writer

Frequently Asked Questions
When does the course start and finish?
The course starts now and never ends! It is a completely self-paced online course – you decide when you start and when you finish.
How long do I have access to the course?
How does lifetime access sound? After enrolling, you have unlimited access to this course for as long as you like - across any and all devices you own.
What if I am unhappy with the course?
We would never want you to be unhappy! If you are unsatisfied with your purchase, contact us in the first 14 days and we will give you a full refund.
How is Wake Up Your Prose: Description Unpacked different from all the other courses out there?
Good question! My course is different because 1) It's hands-on. You learn by example from analyzing the greats, and by doing lots of your own enjoyable and thoughtful exercises. You are constantly putting what you learned into practice. 2) It's taught by an editor with 35 years of experience in the trenches. Believe me, I've seen it all, and I've helped hundreds of authors take their prose to higher levels. 3) I have lots of teaching and lecturing experience. Most of my students tell me I deliver like a stand-up comedian, and I was definitely a drama queen as a child. I know how to impart information in a fun and painless way. 4) You get 11 practical workbooks to go along with the modules. I've even included lined paper. Workbooks also have supplementary material not found in the modules, as well as access to my relevant ebooks and articles. 5) It's a great price for the top-of-the-line information you're getting. Each module costs less than what I charge per hour.
Will I have to show up at certain times to listen to the modules?
Nope. You get all 11 lessons delivered via your computer, and you can listen to them at your leisure.
How do I pay? Who are these people? Will I become a victim of credit card fraud?
When you buy the course, you will instantly be taken to a secure page on Teachable (the world's leading online course platform), where you can choose which package you want and pay with no worries whatsoever. Teachable accepts either credit cards or PayPal. I've teamed up with them because they have a secure, bonded, and guaranteed payment portal, and you don't have to worry about fraud in the least.
What is the meaning of life?
Indeed, this is a frequently asked question, but I don't feel qualified to answer it. Sorry.
So here's the thing:
If you're tired of rejection slips,
Or just feeling "blah" about your writing,
Then why not join us at Wake Up Your Prose: Description Unpacked?
You're going to write anyway, right? Like oxygen, writing is one
of your basic, compelling needs. So why not finesse what you
already are either doing or obsessing about anyway?
Don't miss out.
Looking forward to seeing you inside the course!

Deena

Deena Nataf
Your Instructor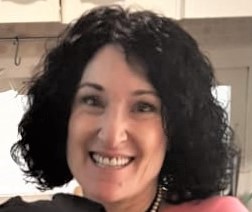 Hi! I'm a freelance book and journal editor with thirty-five years of experience in the publishing field. I also run Bulletproof Writing, a website and blog for writers. That's where I deliver writing techniques, "comedy grammar," and tips for the writing life. I enjoy helping aspiring writers to become writers, and good writers to become great writers.